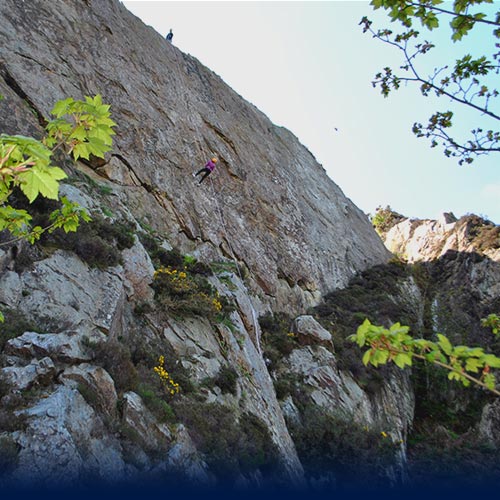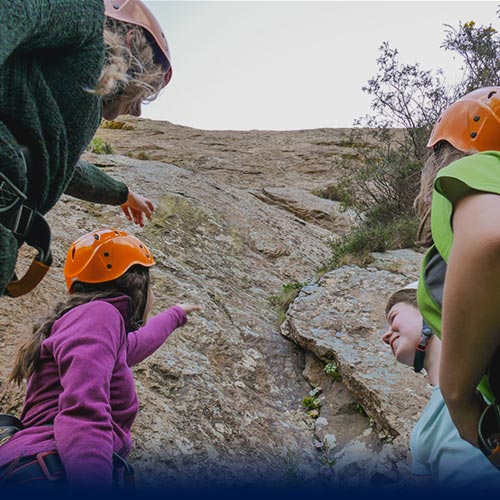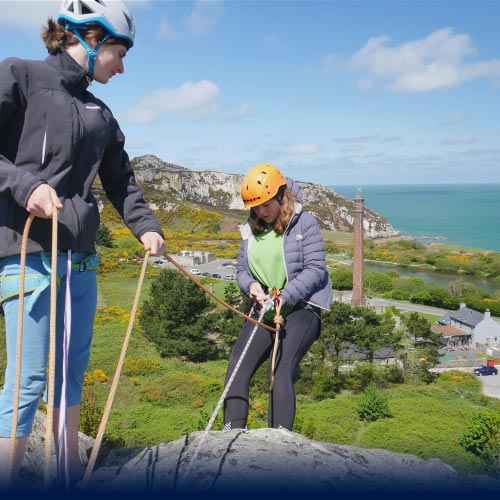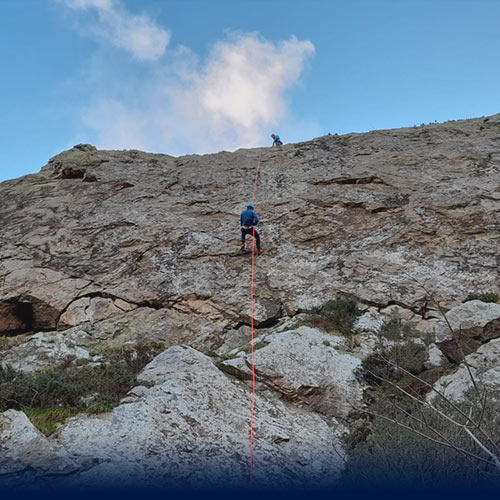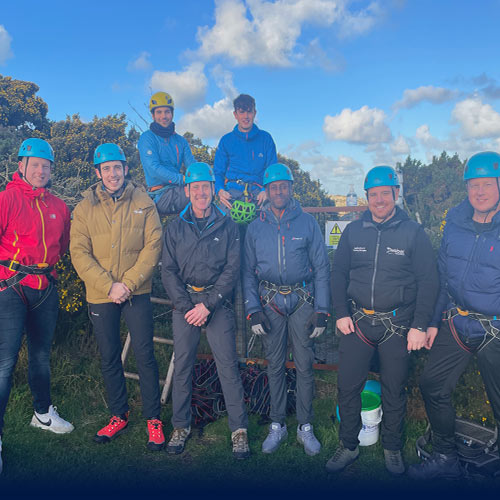 Embark on an exhilarating adventure with our impressive 120-foot (40-meter) abseil experience – not for the faint-hearted! Whether you take on this challenge for a personal challenge or to raise funds for charity, the adrenaline rush is guaranteed.
This activity is the ideal choice for team building, school groups and family bonding. You control how fast you descend with the support and encouragement of your instructor and team. Set within Holyhead Breakwater Country Park, there is so much else to see while you're here too.

Elevate your fundraising efforts by organizing a charity event rallying sponsorship for a memorable experience. Spectators and supporters can gather at the base of the abseil to help create a unique atmosphere for your event.
*All activities are subject to weather conditions.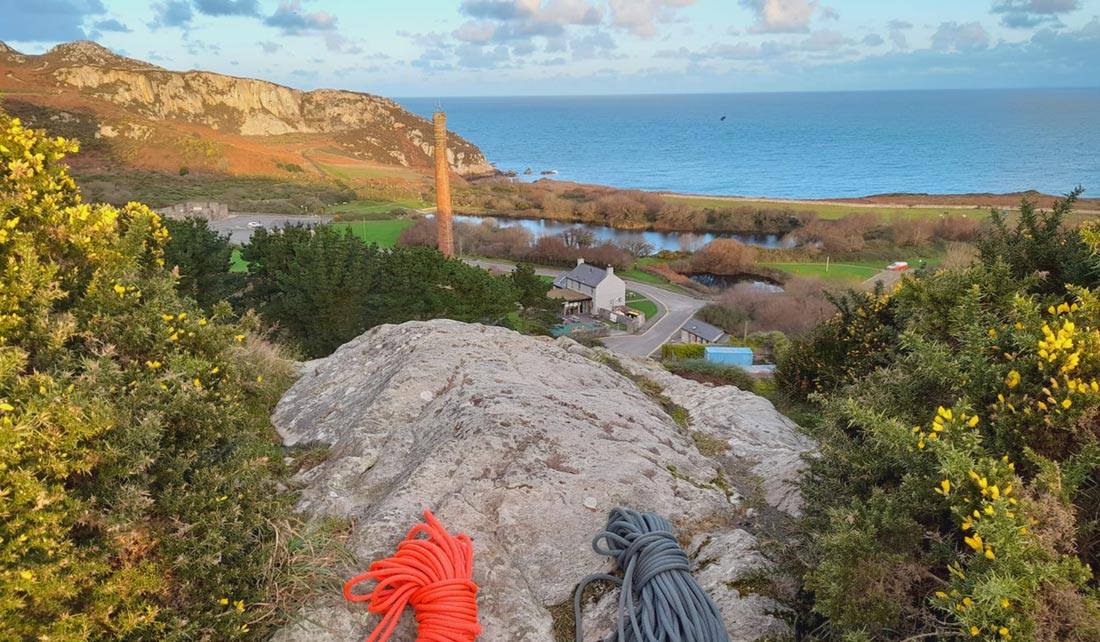 | | | |
| --- | --- | --- |
| | | |
| | | |
| --- | --- | --- |
| | | |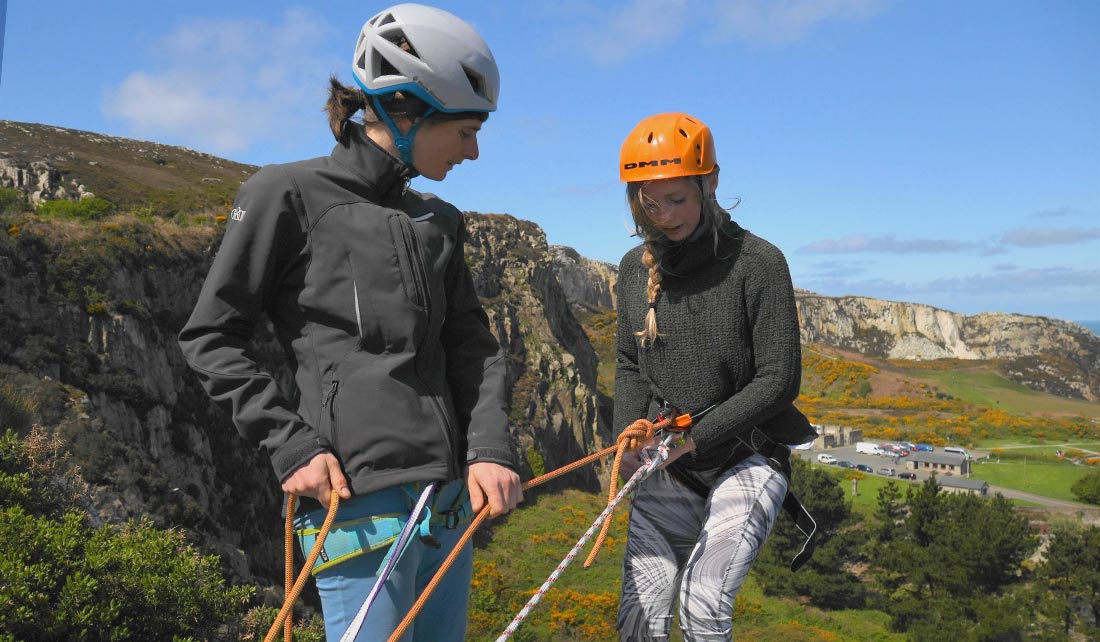 | | | |
| --- | --- | --- |
| | | |
| | | |
| --- | --- | --- |
| | | |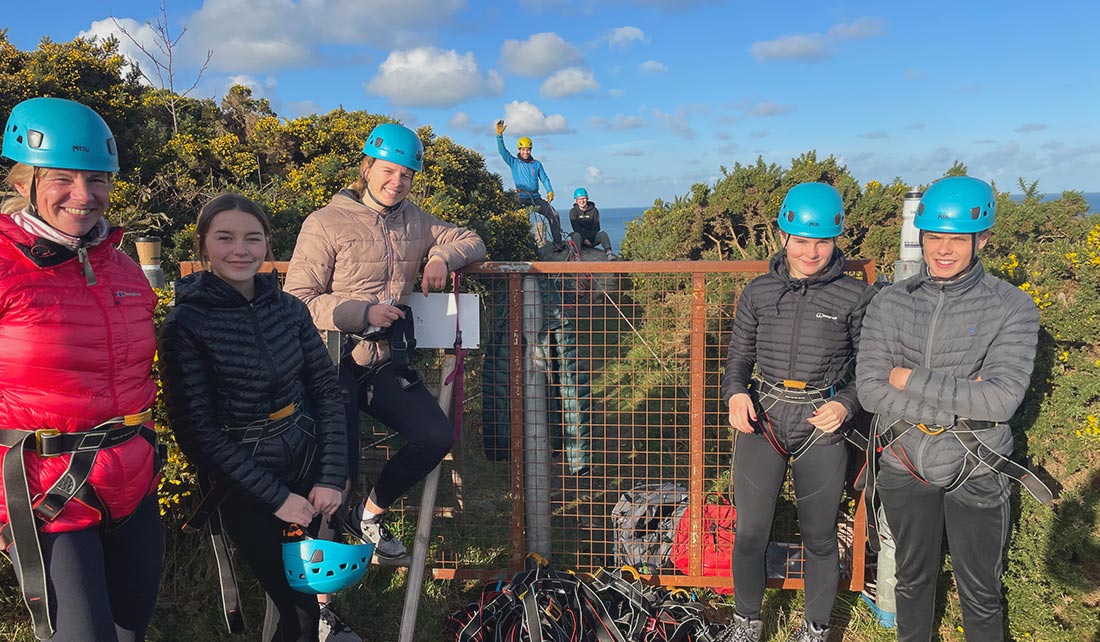 BOOKING INFO - OPEN / CLOSE
All prices include VAT at 20%
You'll be in the care of one of our highly experienced and qualified instructors, they'll do all the technical side of things in setting it all up, kitting you up in a harness and helmet, and showing you what and how to do it. Once you step back over the edge with 120 foot of nothing beneath you, it will be down to you to control your own speed as you descend, but fear not; you'll also be attached to a safety rope which your instructor will be in control of, making it super safe, so no matter what you do you'll be in good hands. We are AALA licensed, meaning we meet and exceed very high standards of safety for adventurous activities.

| | | |
| --- | --- | --- |
| | | WHO CAN DO THE BIG ABSEIL? |
Just about anyone that can get a harness on can do it. You just need the strength of mind to step off the edge, once you've done that it's easy going. We have had very brave 8 year olds do this abseil, though generally we would recommend being 10 or older.
We will provide the key safety items; the helmets and harnesses. You will need to prepare yourself with the following:
Trainers or boots on your feet. Any shoe must cover the whole foot (i.e. not sandals or similar), mustn't be able to fall off (like crocs) and they will need to have a flattish sole (not stilettos or high heels of any sort).
Flexible clothing, anything that's not restrictive is good.
Warm and windproof clothing, sometimes…. This is of course based on the weather, if there is a bit of a breeze a blowin' then it could get chilly so have full length clothing and a jacket of some sort. If it's raining you'll need to put waterproofs on to keep dry, thankfully the rain doesn't really effect the activity.
Suncream and any medication you might generally carry.
| | | |
| --- | --- | --- |
| | | DISTANCE TO ACTIVITY LOCATION? |
This is the only activity that we run that we meet you at the venue itself, which is the Breakwater Country Park just outside of Holyhead. If you are travelling from Anglesey Outdoors, then it's 3.4 miles away and takes under 15 minutes. You can download details of how to get there on booking.
| | | |
| --- | --- | --- |
| | | HOW MANY CAN PARTICIPATE? |
A half day session is 3 hours long. Any group size is possible but we recommend a maximum of 18 people for this time. If you have a larger group please contact us via phone or use the booking form below.
Please read through our Terms & Conditions
| | | |
| --- | --- | --- |
| | | HOW TO BOOK YOUR ABSEILLING ADVENTURE |
| | |
| --- | --- |
| Click the 'Book Now' button to check availability / pricing or book your place on Abesilling today! | |
Should you require a private session just for your group please complete the booking enquiry form below.
Our private activity sessions are ideal for parties, stag and hen do's or corporate events. Special rates are available for school, scout groups or charitable organisations, contact us for details.

Contact us today for more info about The Big Abseil.
Send an e-mail
Any questions...
This website follows a standard privacy and cookie policy
RELATED ITEMS
You may also like ...
View all Activity Adventures
Do you require accommodation with your excursion?!
Anglesey Outdoors has a vareity of accommodation available on-site, popular with outdoor enthusiasts.
View all Accommodation